Published: 09-01-2010 12:00
This summer has been a busy one for smartphone platforms. We started the summer with an Apple iOS update that remedied a number of the primary concerns with Apple's iDevice platforms, followed by the launch of the iPhone 4. Meanwhile, the Android flagship crown was passed between no less than 4 devices (HTC Incredible, HTC EVO 4G, Droid X, and now arguably Droid 2 or Galaxy S phones), and Google's OEM partners have slowly but surely rolled Froyo 2.2 out across their install base.
Now it's Research In Motion's turn to deliver a summer update. Their answer is two pronged - BlackBerry 6 (that's not a typo, they've named the new OS after the platform itself - BlackBerry 6), and a new device for AT&T, the BlackBerry Torch.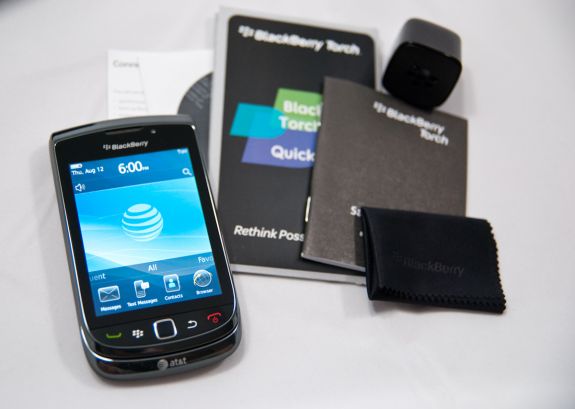 Lately, the BlackBerry platform as a whole has been showing its age. Browsing the web and checking email on a mobile device are no longer novelties that wow on their own - they're old hat. Further, smartphone browsers have established a pretty steady cadence toward parity with the desktop in both speed and rendering, something the BlackBerry's previous web browser was frequently criticized for failing to deliver - at all.
On carriers like Verizon, where BlackBerry once reigned supreme at the top of the smartphone food chain, it now faces direct competition with Android. The first Storm was a commercial failure, and the Storm 2 - though better - was still not the proverbial home run RIM needed.
One year and one acquisition later, and RIM is ready to play ball with a modern, WebKit based browser, revamped hardware design, and true capacitive multitouch screen (sans SurePress). How does the BlackBerry Torch fare? Read on for the full review.
More...